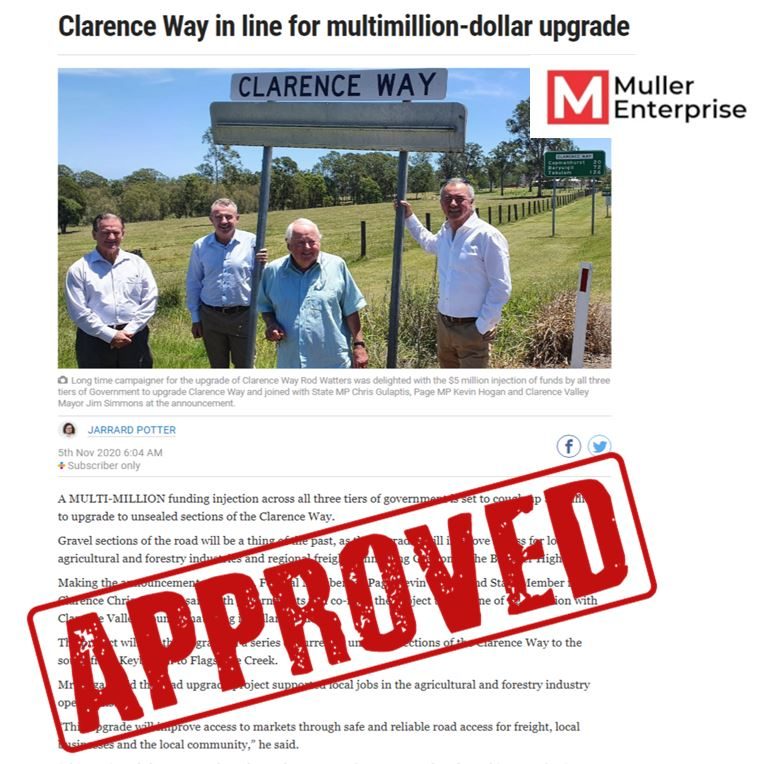 The team at Muller Enterprise is very pleased that it's work has helped lead to a $5 million grant to upgrade to unsealed sections of the Clarence Way in the Clarence Valley.
The project will see the upgrade of a series of currently unsealed sections of the Clarence Way to the south from Keybarbin to Flagstone Creek.
This will be welcomed by locals who use the road regularly, and industry that will have an improved link to the Bruxner Highway and beyond.
It will also be a boon for tourists finding there way through this section of the beautiful Upper Clarence.
The funds will be contributed by the Clarence Valley Council, the NSW Government and the Federal Government, under the auspices of the Bushfire Industry Recovery Package – more details here: https://www.nsw.gov.au/regional-nsw/bushfire-industry-recovery-package
If you are interested in a grant program and would like some professional assistance please get in touch and we'd be happy to discuss your project.